Do you want a website for $7?
We will build you the website your Business needs for just $7
Sounds CRAZY! but… it's happening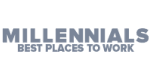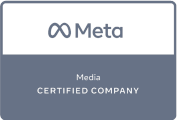 How Does It Work?
We setup the website on our servers, we point your domain to our hosting, and we build the site to look exactly like you want. We just need you to send us an example of a website you like to give is creative direction.

1 page website with up to 7 sections

up to 20 pages with unlimited sections
Unlimited content changes/month
"We have been very pleased with the SEO service we have received from WebFX thus far. Even though it has only been a very short time since SEO has started, we can already see a positive move in our page rank. We would recommend WebFX's SEO services to anyone looking to increase their web exposure."
Manager
JEWELRY COMPANY
On this page, we'll dive into detail about monthly SEO services and show you how WebFX drives millions of leads from organic SEO for our clients. If you want to see how you can get a custom monthly SEO plan that drives results, call us today at 888-601-5359 to speak with a strategist, or connect with us online.
Let's get started!
93% of M2M customers are extremely satisfied with their website results.
"Working with Mind2Matter, everything is very organized and strategic. We're only a year into our partnership, and our expectations have definitely been met."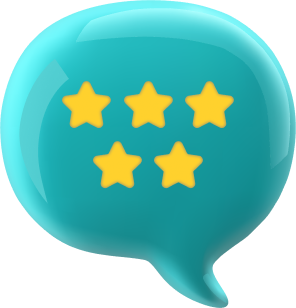 Benefits of Choosing Min2Matter
Learn more about why a fixed monthly cost for your website is a Good Decision!
What are monthly website services?

A monthly website service not only builds and hosts your website for you, they make sure it stays in good helath and is always up and running for your customers to discover your business. It also include changes to your website as your business evolves. 
What do monthly website plans include?
Every monthly website plan is different, though most monthly packages will include:
One-time SEO audit
Google Analytics setup
Google Analytics setup
Keyword research and optimization
Keyword ranking monitoring
Local SEO optimizations
Image SEO
Title tag optimization
Content development, writing, and promotion
SEO reporting
Before investing in ongoing monthly SEO services and signing with an agency, review the company's plans and pricing. That way, you know exactly what you're getting when you partner with that SEO agency.
Our monthly SEO packages are your turnkey solution to SEO
At WebFX, we provide a turnkey solution to SEO with our monthly SEO packages. When you invest in our ongoing monthly SEO services, your business will receive a dedicated account manager that will provide everything your company needs to succeed.
A few examples of what comes with our SEO services include:
1. Keyword optimization
Keyword selection is an integral part of SEO. When users conduct searches, your keywords determine if your listing appears in their results. It's important to optimize for keywords to reach the right leads.
To find the right keywords, our SEO company will help set you on the right path to find valuable keywords for your business. They'll help you focus on long-tail keywords, which contain three or more words. These keywords help you reach people interested in your business.
Long-tail keywords drive better results for your business. They help you attract more qualified leads who are looking for your business. Once you have your keywords selected, your SEO company will help you optimize keywords on your website.
They'll help you integrate keywords into your site. Keyword integration helps Google understand your page and properly index it. You'll appear in the right search results by optimizing your page for valuable keywords.
2. Sitemap.xml creation
A sitemap.xml helps guide Google through your site and index it. Google needs to crawl through every page of your site to properly index it so your page can appear in the right search results. A sitemap.xml will help you show the importance of your page and help Google document how often your page is updated.
3. Mobile optimization
Mobile optimization is crucial for your website today. The rise in mobile searches and mobile browsing means that your site must be optimized for mobile. Our SEO company knows the importance of mobile-optimization and will include it in your monthly SEO package.
If you have a separate mobile site, our agency will help you optimize that site for search engines. It will help you reach more mobile users and bring them to your page. It's an important feature to have in your monthly SEO plan if you want to obtain the most leads.
4. Google My Business listing optimization
If you service local customers, you must have a Google My Business listing. Google My Business helps you drive in local traffic for your business. An SEO company will include Google My Business optimization in your monthly SEO package.
Google My Business is a great tool to help you drive in local traffic. When users look for businesses near them, they generate a list of Google My Business listings that fit their query. You want to appear in the search results for your type of business, so you can drive more traffic into your business.
Our SEO company will help you claim, set up, and optimize your profile as a part of your monthly SEO package because it will help your business reach more valuable leads.
These are just a few of the many features you'll want to look for in your monthly SEO package. You'll need to think about your business's needs to figure out the type of package that is best for your business.
How much do monthly SEO services cost?
Prices for monthly SEO services depend on several factors, including your SEO agency, strategy aggressiveness, and more. Typically, businesses will invest $1500 to $5000 into monthly SEO services. For the most accurate pricing, though, request a custom quote.
Why invest in monthly SEO plans?
Monthly plans are common for businesses that have long-term SEO goals. If you're planning to use SEO for years, monthly SEO services are the best option. You'll get continued maintenance and always have someone overseeing your campaign to monitor problems.
A monthly SEO plan means that your SEO company isn't confined by hours or projects. They can focus on what's most important to your business and prioritize critical issues.
This makes ongoing monthly SEO services a more flexible option. As issues arise, your SEO company can adjust and make the necessary changes.

Monthly SEO services also give your SEO company time to drive results. SEO takes time to impact your site's performance and you won't see changes overnight. A monthly retainer for your SEO company gives them time to develop the best campaign for your business without being restricted by time.
Plus, a monthly SEO plan also allows you to build a relationship with your SEO company. It gives you time to nurture a partnership between them and your business. It's great to build a repertoire with your SEO company in case issues come up.
Why choose WebFX's ongoing monthly SEO services?
SEO is a great addition to your digital marketing plan if you want to help your business reach more valuable traffic and earn new leads. By investing in monthly SEO services, you'll continue to optimize your site and earn new traffic. At WebFX, we have more than 25 years of experience creating SEO plans that drive results.
We're a full-service digital marketing company that specializes in SEO to help your business reach valuable traffic. We have a team of 450+ experts that will bring their knowledge and expertise to your campaign. Our team will help you create an SEO plan that works for your business.
If you're looking for an SEO company that drives results, look no further than WebFX. To date, we've driven over $3 billion in sales and over 7.8 million leads for our clients. We focus on driving successful campaigns for our clients first.
Our clients love the work we do, too. In fact, we have over 1,020 client testimonials from a variety of industries. Check them out to see what it's like to partner with a top SEO company like WebFX!
How much do monthly SEO services cost?
The hardest part about monthly SEO services is nailing down the price. There is no regulated cost for SEO services. This means that companies can charge whatever they see fit.
It makes it challenging for you to know what your business can afford and how much you should expect to spend on an SEO plan. You also need to be wary of companies that will try to upcharge you when you can find the same services for less.
To help you get a better idea of how much monthly SEO services cost, check out this table:
Plan A
Up to 80 keyphrases optimized
10 pages of content
Image SEO
And more
$1000 per month
$4000-$5000 initial investment
Plan B
Up to 150 keyphrases optimized
16 pages of content
Website sitemap setup
And more
$1500 per month
$5500-$6000 initial investment
Plan C
Up to 300 keyphrases optimized
20 pages of content
Google My Business SEO
And more
$3000 per month
$7000 initial investment
This is an example of pricing you can expect for monthly SEO services. Most companies will ask for an initial investment to start up and then charge a monthly fee for maintaining your SEO plan.
We foster and form long-term partnerships so that your business has
long-term results.
Over 90% of WebFX clients continue partnering with us into year 2 of their campaign.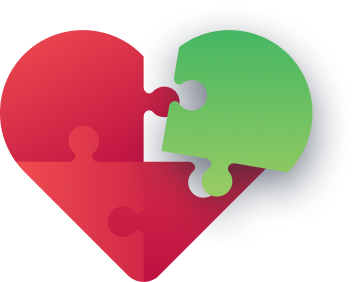 To learn more about SEO pricing and what packages include, check out our SEO plans and pricing!
Many businesses pay between $350 and $2000 per month for SEO services. The amount changes based on a company's needs and what they want to achieve with their SEO campaign.
With this estimated range, you can start to think about what you need out of SEO and consider where you might fall in the pricing range.
Alternative options to monthly SEO services
While monthly SEO services are the most desired option for businesses, it's not always the best fit for your business. If you're looking for on-going SEO maintenance, then monthly SEO services are the best fit. But what about businesses that just need help here and there?
There are two alternatives to monthly SEO services.

1. Hourly SEO
With hourly SEO, you pay a consultant to work on your SEO campaign for a set number of hours. Some businesses like this option because it allows them to set a limit to how much they pay. You choose how many hours you want to use that SEO consultant based on what fits in your budget.
This option makes it easier to predict costs. If you know a consultant charges $50 and you have a $500 budget, you know you can only use them for 10 hours. It makes it easier to work with your budget.
Hourly SEO is also favorable because it allows you to set limits and deadlines. You tell your consultant what you want done and by when. They have the set time to complete the task.
It also makes it easy to monitor and ensure that the work is getting done. When you're working on an hourly pay schedule, you can monitor your SEO consultants progress and see what they do each hour.
The downfall to this option is that it becomes costly. As we've said before, SEO takes time to show results. If you're restricting your SEO consultant to a certain number of hours, you won't see the results you desire.
This leads to increasing hours, which increases costs. It can hurt your budget or leave you with an incomplete project.
Hourly SEO also makes it difficult for you to build a relationship with your SEO firm. Since it is an hourly basis, you don't spend a lot of time with SEO consultants. It makes it challenging when you have problems that arise because you don't have that strong foundation with an SEO company.
2. Project-based SEO
Another option is project-based SEO. Project-based SEO it a great option if you aren't sure that SEO is the right option for you. This type of SEO allows you to see how SEO works so you can decide if it's something you want to use continually.
Project-based SEO is middle ground between hourly and monthly payment plans. It gives your SEO consultant more time to finish projects, but it also allows you to set deadlines for those projects.
This is a great option if you have short-term SEO goals. A short-term goal may be something like improving mobile optimization, website audit, or improving page speed. These goals can be achieved individually with a project-based SEO plan.
Companies favor this option because you only pay per project. It's helpful if you have a small budget because it allows you to put your money toward aspects of SEO that need improvement. Project-based SEO is a great option if your business needs a little extra help with your SEO efforts.
The biggest issue with project-based SEO is that you risk companies taking advantage of your business. Some companies will overcharge for projects and claim that they will cost more than they do. On the other hand, some companies won't produce the work needed for the project.

On-page vs. off-page SEO factors
SEO is the process of boosting your website's ranking in the search results. You want to reach more valuable leads for your business to help you earn conversions.
SEO is broken down into two categories. When you look at monthly SEO plans, you'll want to look for services that cover both on-page and off-page SEO factors.
1. On-page SEO
On-page SEO focuses on factors that you can control on your page. These are factors that influence on-page SEO.
If you want to rank in the search results, monitor on-page SEO factors. Google crawls through your site to understand your pages and index them properly. If your page isn't properly optimized, Google may run into issues with indexing your pages.
Some factors to monitor for on-page SEO include page speed, creating a site hierarchy, integrating keywords, and optimizing for mobile. These factors contribute to your page's performance and influence how Google ranks your site.
In addition, you'll also want to monitor your site for crawling errors regularly. For example, broken links on your site can stop Google from continuing to crawl your page. Try to fix crawling errors to allow Google to index your pages properly.

2. Off-page SEO
Off-page SEO involves aspects of SEO that you can't control. These are things that other people do with your site that influence your site's performance.
Backlinks are one of the main external SEO factors. These are links from other sites to your page. Backlinks help improve the trust and authority of your site.
Another external SEO factor is social media. While it doesn't directly impact your site's ranking, it influences traffic on your site. If you share posts on your social media page that direct people to your website, they may share it with their friends and family and direct people to your site.
This is considered an external SEO factor because you can't control who your followers share content with or if they even choose to share it. Their sharing can help you obtain valuable traffic on your site.
You need to know what influences SEO so you can focus on the aspects that are most important to your business when you look for SEO services. A company that only needs on-page SEO services will have a different plan and cost than a business that needs all aspects of SEO optimized.
4 tips for choosing the right SEO company for monthly SEO
Finding the right SEO company for monthly SEO can prove to be a difficult task. You need to find a company that is skilled and willing to create an SEO plan that works for your business. Here are four tips to help you find the right company.

1. Determine the type of services you need
The first step to finding the right SEO company is determining the services you need. It's important to understand where you need work on your site. Whether it's technical SEO or on-page, you should know what you need so you can find the right SEO company to help you.
It's important to know if you need other services, too. Many companies will use pay-per-click (PPC) advertising to help them figure out keywords for their SEO campaign. If you need other services like PPC, social media marketing, or content marketing, it's important to know that before you look for the right company.
For businesses that need multiple services, it's best to use a digital marketing company. A digital marketing company will have all the services you need. It also helps you keep your digital marketing plan in one place.
2. Research different SEO companies
There are dozens of companies that offer monthly SEO services for your business. The challenging part is figuring out which company has the best options for your business.
If you want to find the best monthly SEO company for your business, do some research. Look up different SEO companies in your area to see your available options.
As you find different companies, look in-depth at their business. Look at things like their "About Us" section, services offered, and pricing. This will help you understand each SEO company better.
Once you have important information compiled about these different SEO companies, you can compare them to one another. It's crucial that you compare services and pricing. You want to find a company that will offer you good services for a fair price.
This comparison can help you narrow down your focus. You can eliminate companies that offer few services and overcharge for those services. It will help you focus on companies with good services and pricing.
3. Ask for recommendations
If you aren't familiar with any SEO companies in your area, ask for recommendations! There are dozens of other businesses that have experience with SEO companies. Ask around and see if anyone works with a company they really love.
It's a great way for you to start a list of companies that might work for your business. You can ask people about their experiences with a company to see if they are a good fit for you. It's a great way to figure out what you like and don't like in an SEO company.
If you can't get any recommendations, look for client testimonials. They may not be from people you know, but you can see others' experience with a company and see their level of satisfaction. If a company has dozens of client testimonials, they'll more than likely be a good option for your business.
4. Avoid companies that guarantee instant results
When you search for SEO companies, you'll find ones that guarantee they can bring you results in days. They claim they can get your business to the top of the search results fast. If you see companies that guarantee these services, you'll want to avoid them.
As we mentioned previously, these companies typically use black hat SEO techniques. Websites that use these techniques are severely punished by Google and it takes years to help your site recover. To generate authentic and valuable results, it will take time.
If a company guarantees they can improve your rank in a month, this is less far-fetched. Many companies can help you start improving your listing in a month. This is something important to keep in mind as you look for different SEO companies.

Build your custom monthly SEO plan today
If you're ready to build your custom monthly SEO plan, contact us online or call us today at
888-601-5359
to speak with a strategist.
We look forward to hearing from you!
WebFX's Monthly SEO Services
Features
Silver
Gold
Add your business to Google Maps
Claim your Google Maps business listing
Add information to your Google Maps business listing
Get Google reviews to increase the business ranking
Post regularly to your Google Maps business listing
Add local keywords to your website
Embed a Google map on your website
N/A
Citations & Directories
N/A
Backlinks
N/A
Business Exclusivity
N/A
Need more information?
Call Us:
888-601-5359
GET STARTED
GET STARTED