WORDPRESS AI ASSISTANT
CHATGPT WordPress Plugin
Bring the Power of AI to Your WordPress Site with ChatGPT Plugin
Integrate ChatGPT directly into your WordPress Website using our plugin
to enhance user experience and automate tasks.
Use ChatGPT on your website!
Easily generate content, receive guidance, and get constant high-quality assistance to help you increase your productivity by 100x
Need customizations or having an issue? Reach out.
Instant Delivery & Download
After purchase you can instantly download the plugin to get started using it right away!
Mind2Matter ChatGPT WordPress Plugin
Get Lifetime Access with a One-time Purchase: Instant Downloads, Premium Support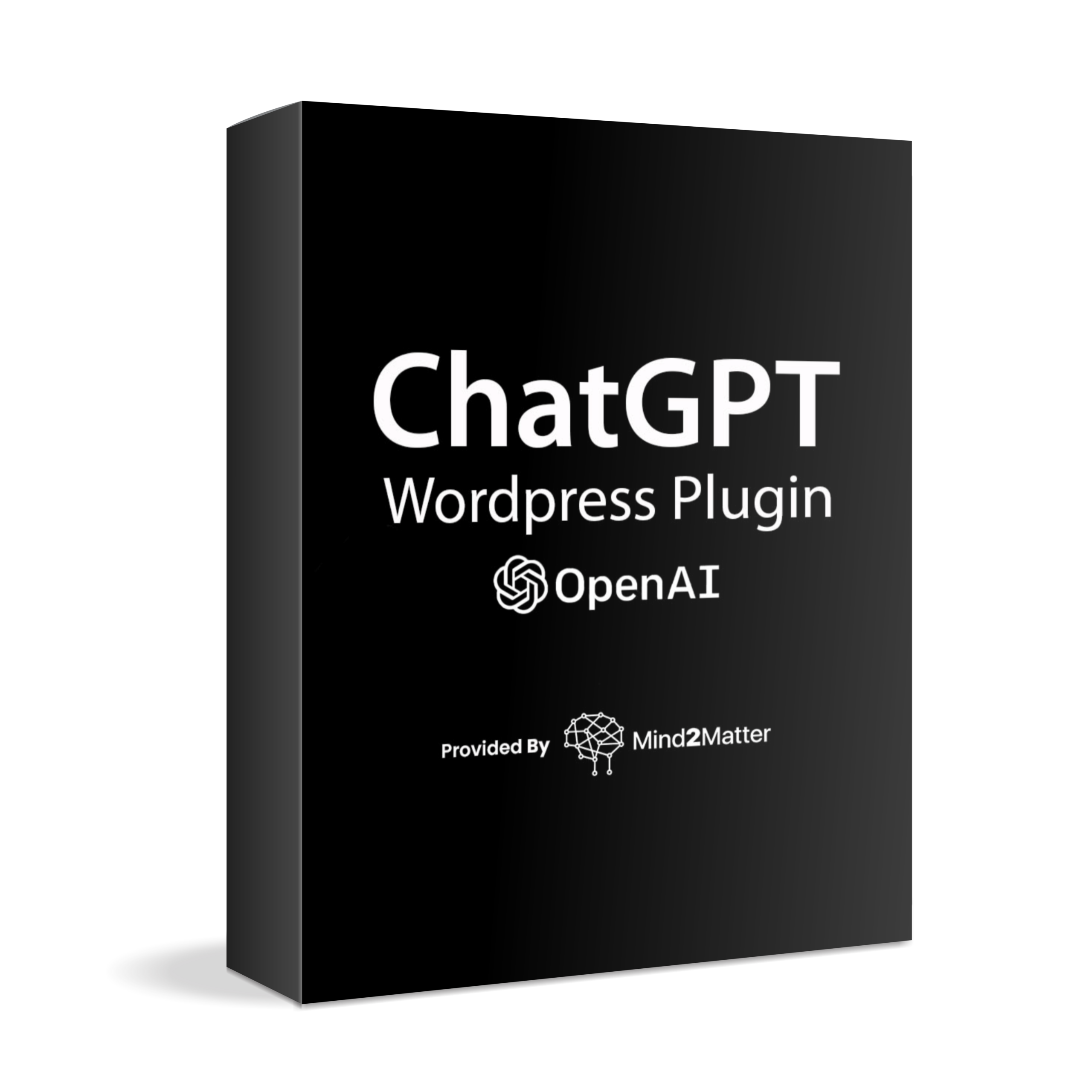 Redeem CHATGPT WordPress Plugin Now!
Fill out the form to redeem your digital download.
CANNOT BE REDEEMED FROM MOBILE DEVICE