89% of customers check online first.
We make sure your website stays online.
Resolve Downtime Faster
We continuously monitor your website and send out a notification if the site goes down so that you can have it resolved faster.
Automated Maintenance
We offer maintenance services to immediately fix the issue for you so that as soon as it happens, we're taking care of it.

Website Uptime Starts Today!
Rest assured that we're keeping your website is online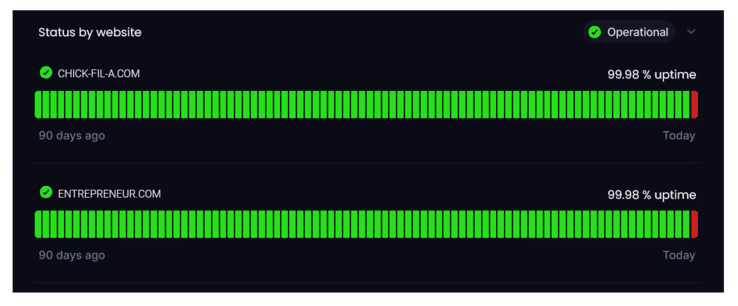 Check Every Day
Email Notification
Check Every Hour
Email Notification
Sms Notification
Check Every Hour
Email Notification
Sms Notification
Downtime Maintenance